As I learn, I'll share with you, so we can all evolve together.
I'll aim to keep it light-hearted and fun, although there will be some geeky stuff too. It will all be helpful to someone!
I'm learning so much and this topic is tricky, so I thought I'd share with you what I've discovered. Click to scroll down straight to my guide. Have you ever shared your website link on social media and realised the image that appears along with it is useless? Perhaps...
read more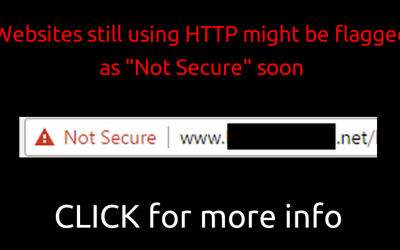 If you know about HTTPS but aren't yet convinced it's worthwhile, or perhaps you are wondering if you should care enough to bother reading the rest of this post, then maybe a picture will persuade you. How would you feel if visitors arrived at your site to find this...
read more